Find out where Sharon will be signing and/or presenting right here. Her appearance schedule is updated as new events are booked.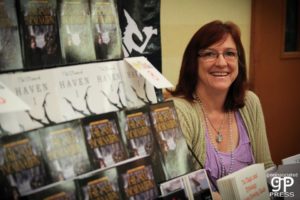 Upcoming Appearance Schedule:
September 7, 2019: KMS Young Writers Writing Workshop–Tempe, AZ: All Day
September 20-21, 2019: Host/Facilitator SCBWI AZ Regional Conference–Delta Marriott Phoenix Mesa
November 6-9, 2019: Grant Professionals Association National Conference– Washington, DC
December 7, 2019: Brick cave Media Film Festival–Mesa, AZ
December 14, 2019: Mesa Book Festival–Mesa, AZ
Booking Sharon:
Using the link below, sent us a message!