Just a quick update for the site visitors- Lostuns Found, Sharon's latest Steampunk adventure book, has now been added to the store here on the site. Find it and order a copy here....
The Healer's Legacy, the ground breaking fantasy release from author Sharon Skinner, is on sale this holiday season at various eBook retailers. Here are the details for you! Book Profile Page at publisher Brick Cave Media: brickcave.media/index.php/books-by-genre...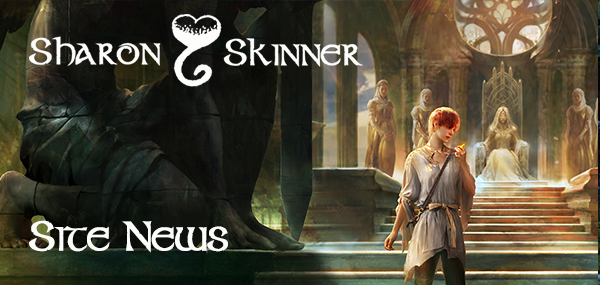 Morning all, Just a quick heads up that until October 31, Rakuten Kobo is offering discounts on several Sharon eBooks. You can find the following titles available at sale prices through October 31: Collars and Curses ($2.99 US) Mirabella and the Faded Phantom ($1.99 US) Supernal Dawn ($2.99 US) If...