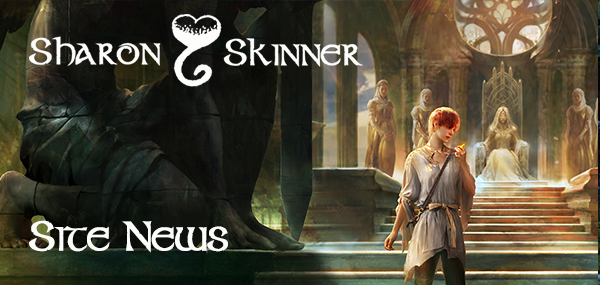 Morning all, Just a quick heads up that until October 31, Rakuten Kobo is offering discounts on several Sharon eBooks. You can find the following titles available at sale prices through October 31: Collars and Curses ($2.99 US) Mirabella and the Faded Phantom ($1.99 US) Supernal Dawn ($2.99 US) If...
NEW BOOK! NEW BOOK! NEW BOOK! Supernal Dawn Launch Countdown: Interview with Joe & Sharon, Part 1 ...
My 2017 writing year has already been a whirl of fabulous  writing events and appearances. [caption id="attachment_204" align="aligncenter" width="300"] Sharon Skinner Book Appearance[/caption] January was a super busy month. Lots of travel and teaching/presenting. As you know, I taught a half-day workshop at the ASU Virginia G Piper...